Caballus Ocar – Loas grand father – almost 13 years old !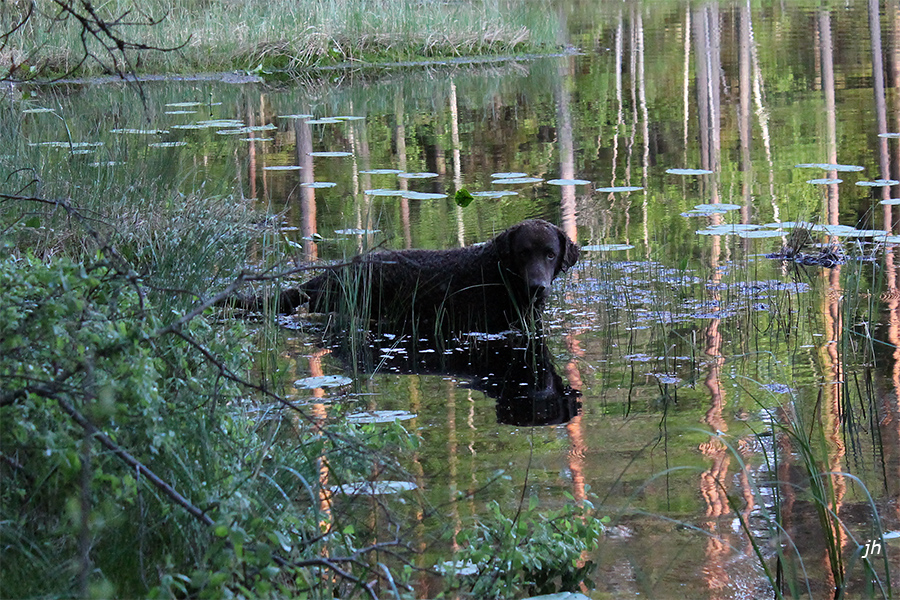 On a journey to Finland, as a member of HOPE  (hospital and heathcare) exchange program – one of the peak moments off the program  was a visit at Sari og Perrti´s home in Tampere, where Loas famous grand father, Multi Champ. Caballus Oscar lives. He is almost 13 years now, and Sari told me, that he didn´t swim anymore. Guess who was the first in the lake, stealing the dummy, Voittu was supposed to retrieve? He still is a fast swimmer and it looked almost as if he would show, he still was the leader in the curly group! I was touched!
He is the same steady curly, I saw in Denmark and Sweden in 2006, when I told myself, that my next curly after Xingu had to have his pedigree.
Now he has the wise eyes belonging to an old curly – oh, I love that expression.
We had a really good time together with Sari and Perrti, and their curlies and the little, cute, golden puppy Sari has bought.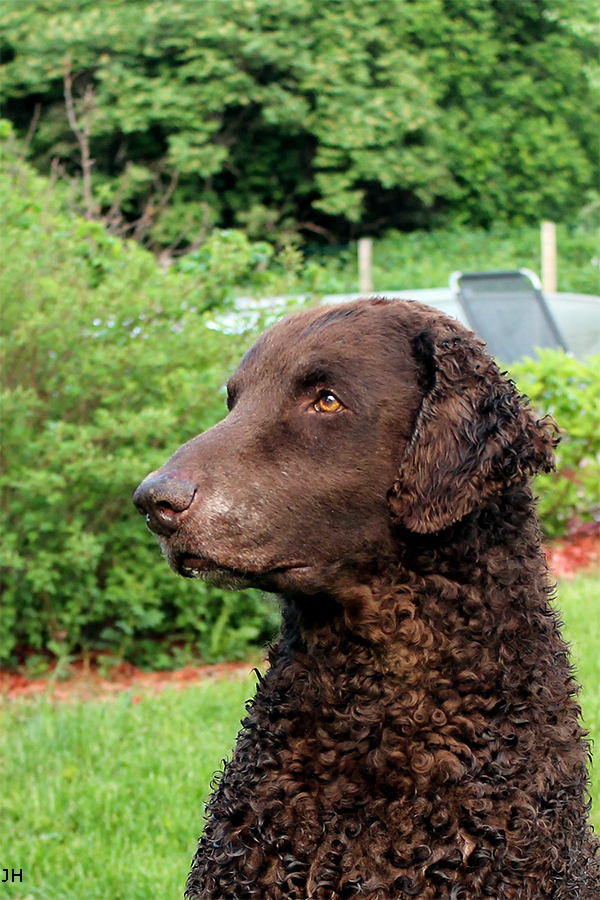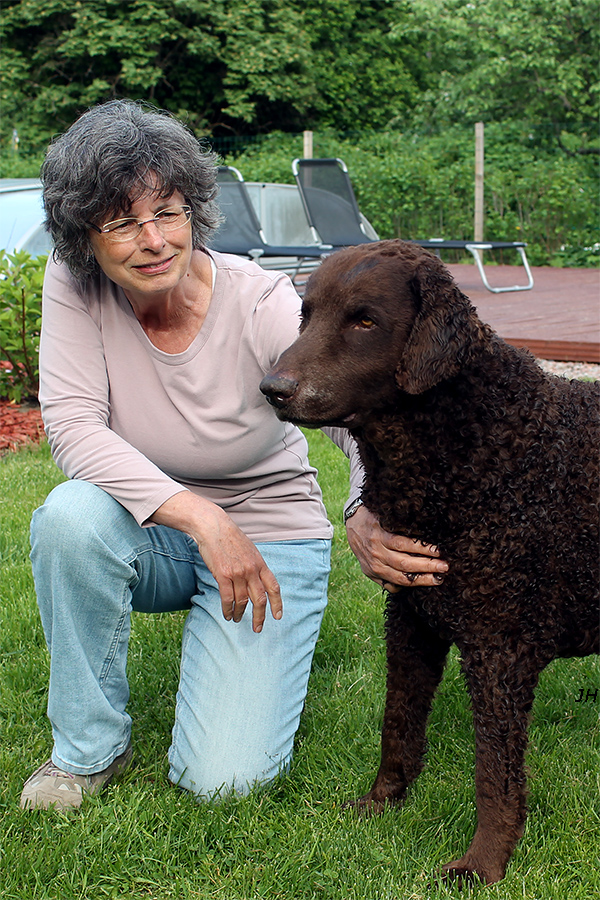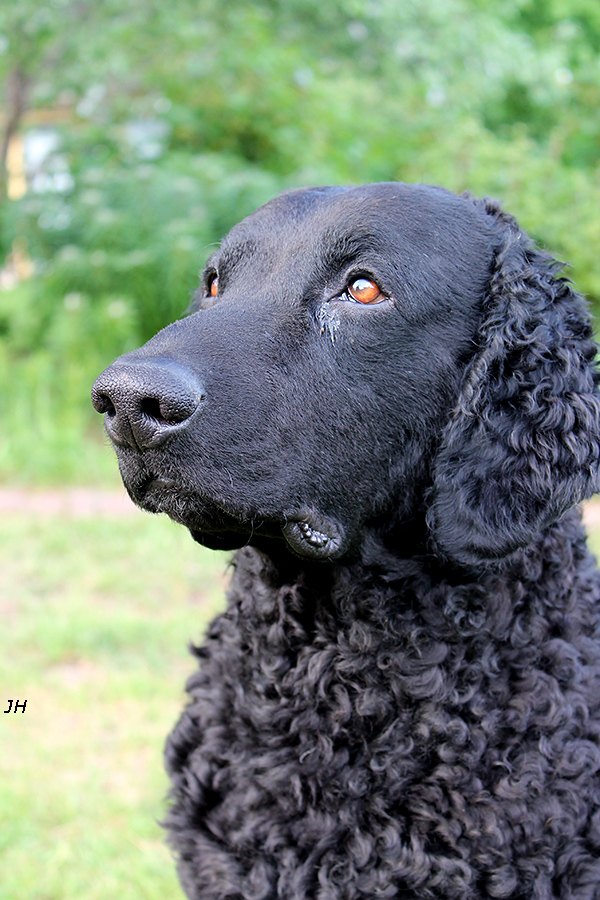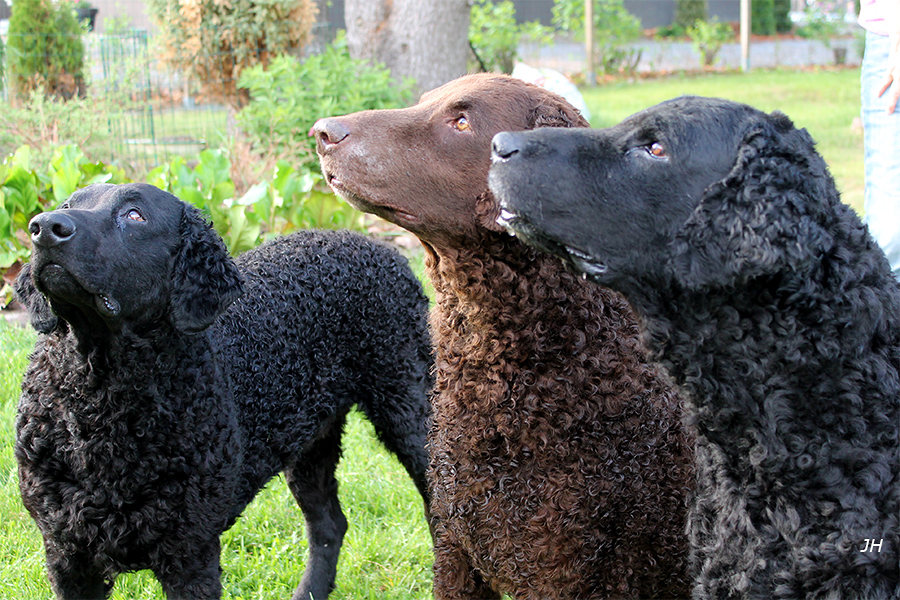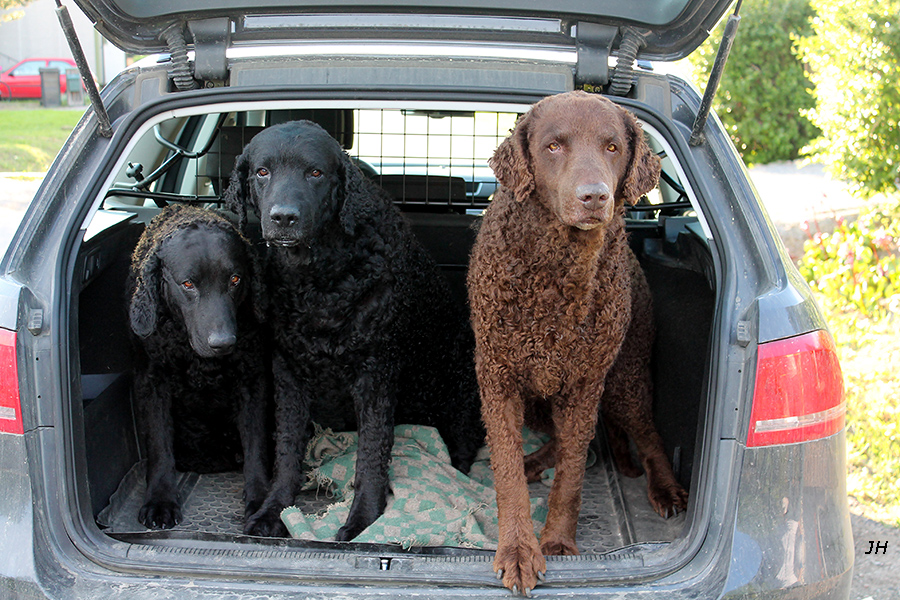 We went to the lake, spending a couple of hours seeing the curlies work and walked around the lake during sunset – my favorite time taking photos. I guess the photos tell all!
I know Caballus Oscar is getting old now, but he will always be in my mind as the best example of how a curly must look – and work.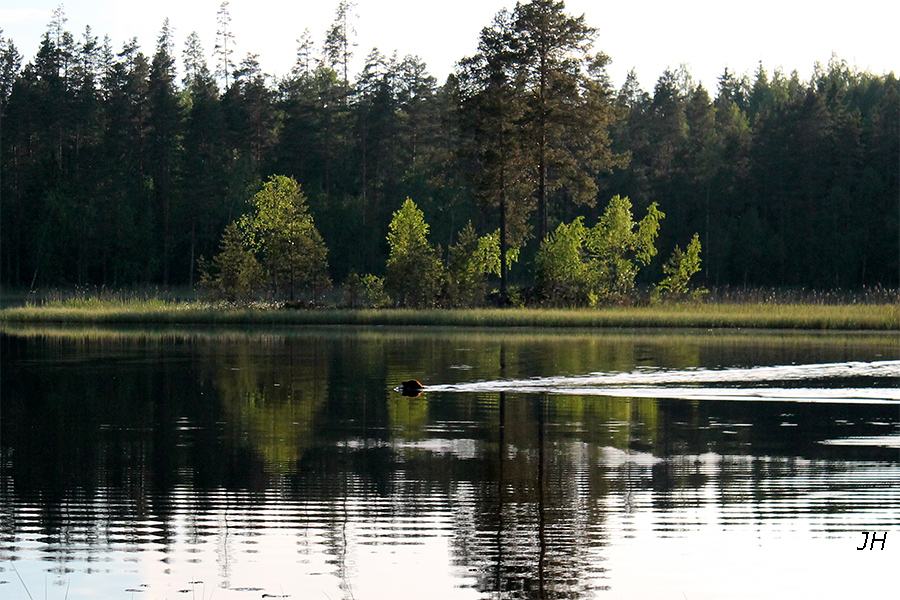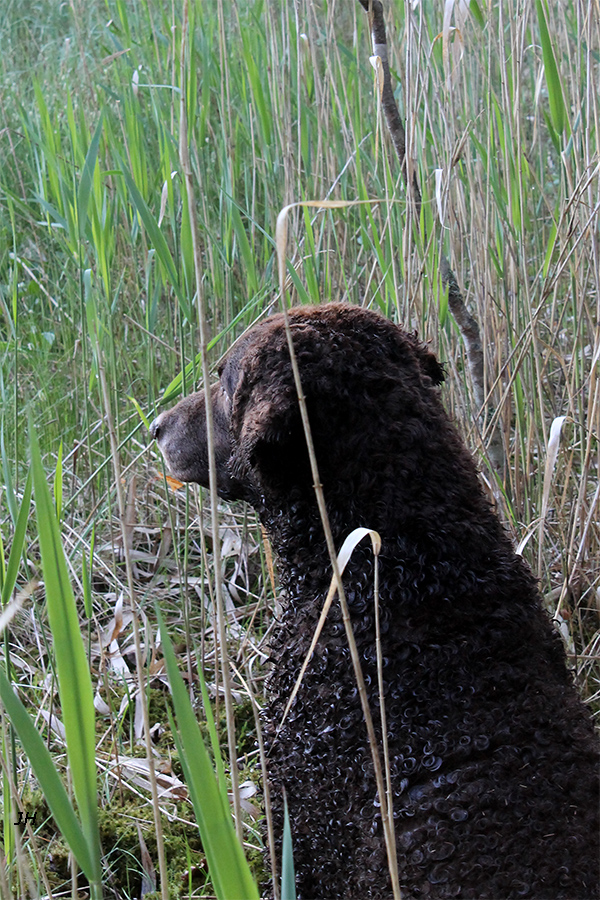 L